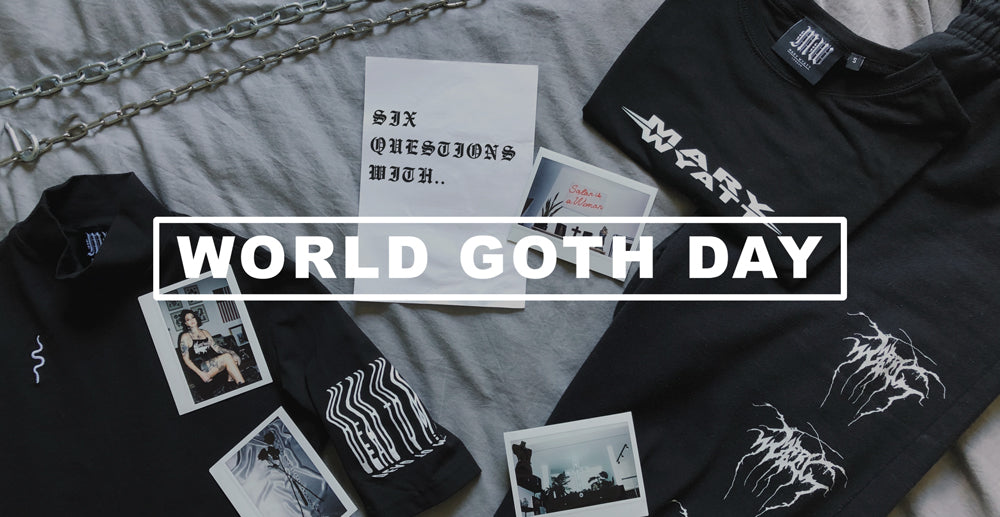 World Goth Day - Adele Mildred
In your own words, who are you and what do you do?

 

Hello! I am a multi disciplinary artist and designer. I am currently focusing my attentions on the head (hats and sunglasses) and painting (my personal art and illustrator for hire). I have a tendency to veer towards the weird and dark but I like to keep it feminine. Goth, but stick a flower on it. 


How would you describe your style in 3 words?

Witchy 'art teacher'


What do you think 

being 

goth means 

today?

 

I have NO IDEA about today! I was goth before Marilyn Manson was even a thing. I'm a purist and to me it was about being a sensitive human, and that hurts... so you wear it on your sleeve. (Your lacey billowy sleeve, in the cemetery listening to Bauhaus.)


Who/what are some of your influences and inspirations? 
All the strong weird women that have broken the mold;
Ganna Walska
Beatrice Wood
Ray Suzan Strauss/ the Lava Lady
Luisa Casati
Elsa Schiaparelli
Ethel Granger
Rosaleen Norton
Marjorie Cameron


3 instagram accounts you're loving atm

@athousandwitches
@trashydirtypics
@sovietvisuals


What have you been listening to recently?
Song I have on repeat right now:
Season of the Witch, Donovan
Crimson and Clover Tommy James and the Shondells
Funnel of Love, Wanda Jackson
This is the Day, The The

I never  really listen to contemporary music and am really proud my kids can hear a David Bowie song and call it out.